I will load each week's content below in the tabs. The most current week will show first in blue, but you'll be able to click the boxes in grey beside the blue tab to view previous content.
Happy Wednesday!
Let's practice one of my favorite arm balances that strengthens your arms, shoulders, core, and back! There are a couple of things you should know before attempting to lift into Pincha Mayurasana: 1) you should be able to comfortably take your shoulders into 180 degrees of flexion and 2) you should be able to hold Dolphin pose for one minute with no shoulder or neck pain.
This week I have a 34-minute flow for you as well as a 10-minute tutorial to take after the class on Pincha Mayurasana. Click here to got to my website for the videos. You can also find the tutorial on my Instagram page if you ever want to reference it there!!
If you missed last week's cue and tips for Pincha, you may want to click here to check them out before taking the class!
Please join me "in person" Mondays at 8:15 at Highland Park Yoga! Masks are required so the room will not be hot.
"Hug" your ribs in and engage your core. You can begin in Dolphin pose and then use the cue to lift into Pincha Mayurasana. Or, just stay in Dolphin and work on gaining strength.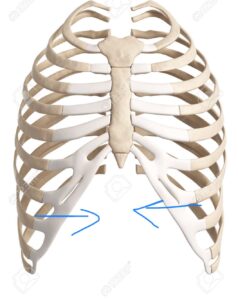 Why?
Most people don't want to kick up because they have a fear of falling over. I get it! By engaging your core and "hugging" your ribcage in, you create more stability and are less likely to topple over. Once in the pose, you may decide to add a little backbend. There is a play between activating the core and using control to shift a little in the hips and low back to find this backbend variation.
One inspiring tip:
I actually have two tips for you today!
1) Practice at a wall until you feel comfortable with your balance and know how to safely fall out of the pose (you can somersault out of it).
2) Think of lifting into this arm balance in slow motion. The action of slowing down will allow you to focus on the above cue and on your breath.
One inspiring song:
"Jimi Baby" – Live by Slightly Stoopid
One inspiring quote:
"The highest spiritual practice is self observation without judgement."
– Swami KripaluI now add simple and healthy recipes on my website.
Click here or on the image below to check out this latest one: Whole30 Vegetarian Power Bowls…and a bunch more!!