Wednesday's Favorite Find
• Blogs • Videos • Inspirations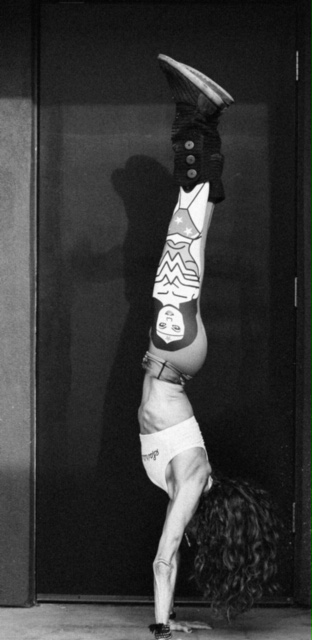 All cues are meant to be used when you're in full expression of the pose unless otherwise noted.
What you'll learn:
Why you want to keep your hips level and belly hollow as you kick up into a handstand
How to spot for a handstand…not that we're doing any spotting right now!
Pam's notes:
Over the years, I've heard different cues for handstand. You know by now, different cues work for different bodies. Your intention in a pose helps to determine how you cue or what cues work best for you.
A big part of learning to handstand is REPETITION. Keep practicing and keep learning.
What you'll learn:
Learn why rotating your pelvis is so helpful in handstands.
Also, understand why the cue to "squeeze the glutes" is more functional with the rotation of your pelvis.
Pam's notes:
This is a quick read from Kino Macgregor about the few days she spent with the "handstand master". Her learning inspired this week's Favorite Cue.
We worked on this cue of "tucking the pelvis" a bit in my classes this week, and we had quite a few 'ah-ha!' moments.
1500 Old Deerfield Rd Highland Park, IL 60035