Wednesday's Favorite Find
• Blogs • Videos • Inspirations
MONTHLY THEME:
MORE COOL WAYS TO USE PROPS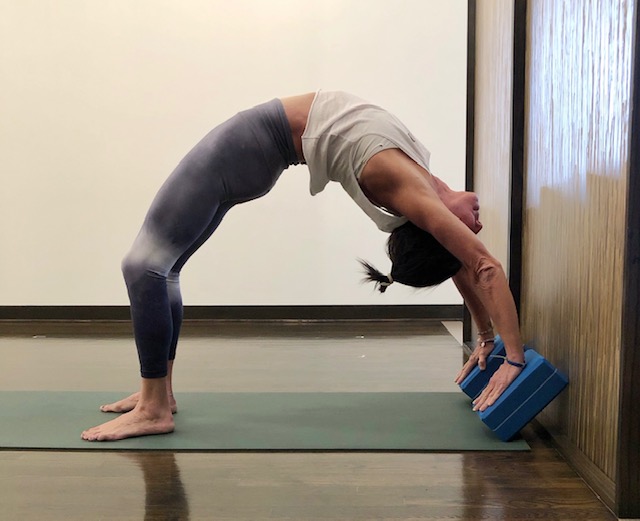 All cues are meant to be used when you're in full expression of the pose unless otherwise noted.
What you'll learn:
One of the coolest ways to use a door for Ardha Chandrasana 2/Half Moon Pose, Triangle, Warrior 2, and Pyramid Pose.
Pam's notes:
Using a door with a strap is equivalent to having an instructor standing right next to you and adjusting you. You will be able to lengthen your spine more with these variations.
This is another version of creating your own wall ropes. If you want to see my video on creating your own wall ropes with two straps and a block, go to https://pamudell.com/yoga-classes/. Personally, I really like the two straps and a block versions of wall ropes, but I would imagine it's personal.
FYI, if you don't have a stool or meditation bench to place your feet against as she shows, you really don't need one.
1500 Old Deerfield Rd Highland Park, IL 60035