Favorite Online Mini Trainings
MONTHLY THEME: REVOLVED SIDE ANGLE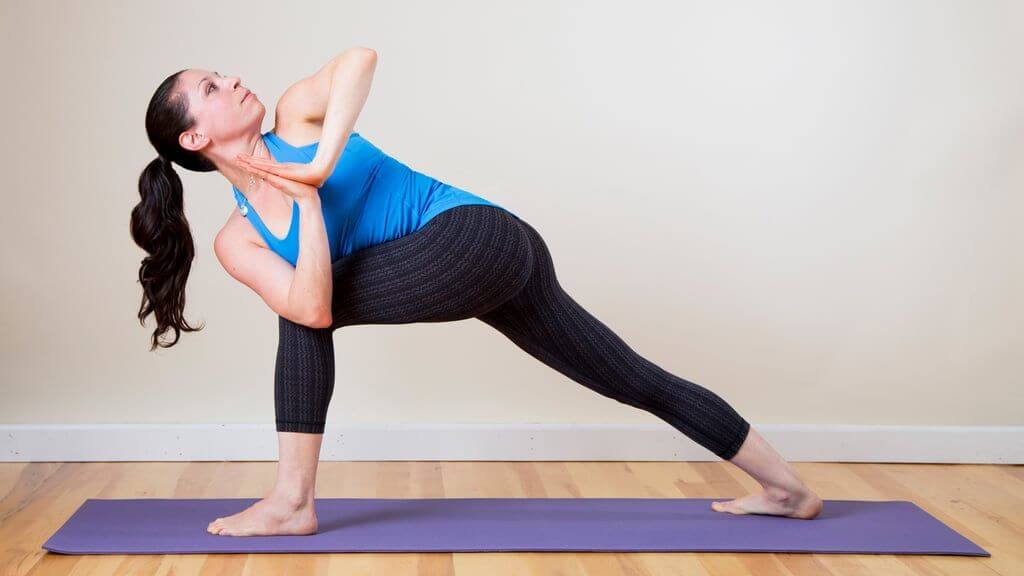 All cues are meant to be used when you're in full expression of the pose unless otherwise noted.
New mini training posted the first two Wednesdays of the month. Make sure to watch this space each week as this content will be taken down at the end of the month and you won't want to miss it!
Pam's notes:
If you want to see the bones of the pelvis so that you can visualize the sacrum and ilium moving as a unit, watch this video! You will have a better understanding of what letting the pelvis rotate with the spine means.
Pam's notes:
This short video really made me think about passive and active twists. When twisting, should we be engaging the core, leaning into our hand (if in a runner's lunge twist) and/or using our arms for leverage? Well, this depends if you want the twist to be active or passive. There are benefits to doing it both ways!
I want to point out that I often read about and hear yoga instructors cueing the importance of the flexibility of the spine. This is true. However, too much flexibility is NOT healthy. If you want to understand a little more about this, you can read my Favorite Find from week 1.
What you'll learn:
Benefits of passive vs. active twists.
You will see the muscles that are both working and relaxing while practicing active and passive twists.
1500 Old Deerfield Rd Highland Park, IL 60035